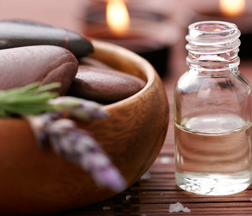 Swisa Beauty Face and Body Care products were designed using botanicals such as green tea, chamomile and calendula, and are carefully reviewed and chosen for their individual benefits to the skin. One process that makes these lines unique from others is that our botanical extracts are created within our own laboratory to ensure purity, quality and potency. Starting with the natural flower, root or leaf, each botanical is infused into a liquid base and mixed fresh into our formulations. No worries of aged or super-diluted botanical extracts that may be used in other brands.


Specific Botanicals Used in Our Products

Arnica extract: This is an extract of the dried flower heads of Arnica Montana. Hydrating and soothing to the skin. Anti-inflammatory properties. PH Balancer.

Bladderwrack Extract: An extract of Blackweed; Used to stimulate skin and scalp; Also used in cellular repair products.

Calendula: Extracted from Calendula Flowers. soothing and antiseptic properties..

Chamomile: Extracted from the head of the Chamomile Flower; has soothing qualities to the skin.

Comfrey: Extracted from Comfrey Roots; soothes and moisturizes the skin.

Grape Seed Extract: a botanical extract shown to be an effective antioxidant

Green Tea Extract: shown to be a powerful antioxidant Spirulina Extract: algae derived; soothing, healing, and emollient to the skin

White Tea Extract: Processed from the buds and leaves of the White Peony flower. Has a high concentration of antioxidant properties. Also, used in cosmetics to reduce the puffiness around the eyes. Has an astringent property due to tannic acid content.
Specific Ingredients Used in Our Products
Tocopheryl Acetate (Vitamin E): a potent antioxidant (protects from damage by reactive oxygen radicals & UV rays). Has moisturizing & anti-aging effects on the skin.

Advanced Moisture Complex (Glycerin (and) Water (and) Sodium PCA (and) Urea (and) Trehalose (and) Polyquaternium-51 (and) Sodium Hyaluronate): (AMC) is a balanced blend of moisturizers, humectants, film formers, conditioners, and water-binding agents. Has a moisture locking mechanism that helps bind moisture to skin or hair.

Hyasol (Hyaluronic acid): A natural humectant used in facial and eye treatments. A protein occurring in the skin. Known as a water binder, it is able to bind 1000 times its weight in water

Sodium PCA (NA PCA): It is a natural component of skin that is also a very good water-binding agent. Natural moisturizer

Butylene Glycol (&) Hydrocotyl Extract (&) Coneflower Extract (Actifirm TS): Results from clinical studies show that Actifirm TS can increase superficial and integral skin firmness and can increase the thickness and density of the epidermal and dermal compartments, resulting in a clinical improvement of the skin surface. These results suggest that Actifirm TS has significant possibilities as a functional cosmetic ingredient

Natural Oils Used in Our Products:

Avocado Oil: Extracted from the dehydrated flesh of the Avocado; Oil has an Emollient effect on the skin.

Jojoba Seed Oil: Jojoba Seed Oil is actually a natural wax that works excellent as a carrier oil because its molecular structure is extremely similar to our skin's own sebum, therefore penetrating quickly and carrying other oils and nutrients with it.